I bring you good news and bad news.
First the bad news, our weekend tour with Funeral Procession has been postponed. That same weekend had the 30th-year anniversary of Death in June, and members of both bands really want to go there. We are looking at November now for new data.
In good news, we'll be returning to the Irish shores soon! We have been asked by Siege of Limerick to play their annual festival on the 30th of October, and so we will!
It's an alldayer, with loads of amazing bands (I do know that Guttrench is one of the filthiest death metal bands I ever heard, ripping stuff. Rites is class too)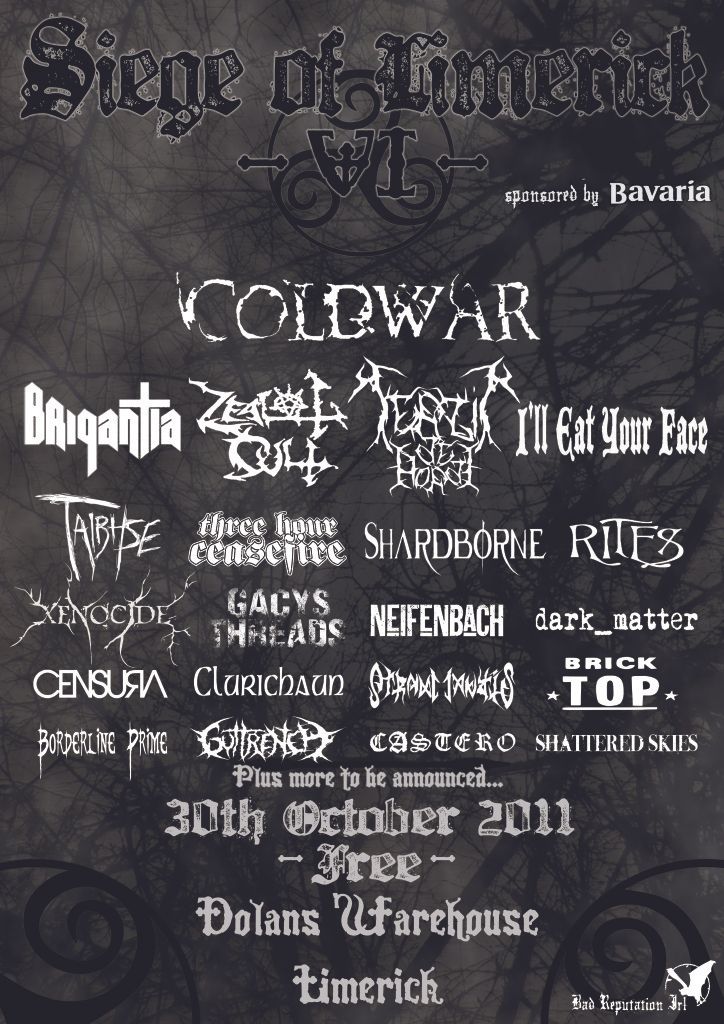 We'll probably be playing a show the day before in Cork, the guys from
FiveWillDie
and
Siorai Geimhreadh
are working on that.
The lads of the former band will be sharing stages with us on their Dutch league of the tour at the end of September, with a bit of luck we'll have our records then! Somewhere next week we'll finish the recording of "A Chosen Hollow", as soon as that's done I'll try to upload some snippets of the song.
/Johan